MEET CARLO
Rectangular – practical 
METALLICO WITH ANGLES AND EDGES.
Whether square or rectangular – practical details and custom dimensions make Metallico products perfect planters.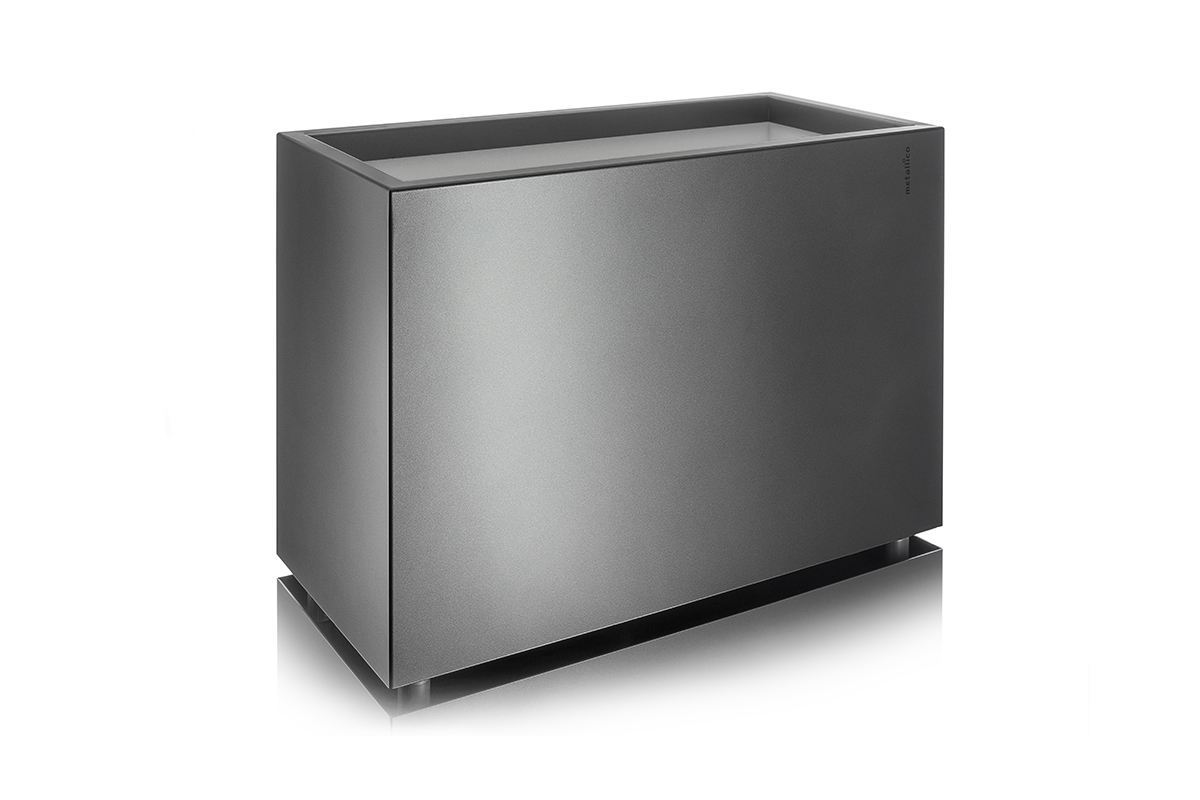 700 x 350 x 800 / 190 l / 54 kg
Metallico combines Swiss workmanship with nature.
High quality and uniquely attractive – Metallico planters are manufactured in Switzerland with the utmost care and precision.